Highlights
TAFE NSW had a packaging dilemma. The ICT department had a polystyrene foam backlog that was difficult to recycle. A supplier used to handle the waste but could only take large amounts, resulting in the waste being set aside until it could be recycled. TAFE NSW approached Cleanaway for a more sustainable and long-term solution.
Cleanaway suggested its packaging recycling service. TAFE would collect the smaller expanded polystyrene (EPS) and low-density polyethylene (LDPE) packaging in bright orange bins before bagging and placing them in dedicated Cleanaway skips.
The larger pieces such as monitor packaging were placed directly into the skips. This prevented the packaging from crumbling into pieces or being blown away in transit and increased its recovery rate. Cleanaway collected this weekly, recycling the materials at our Moorebank facility where it could be baled and sold as a recyclable commodity.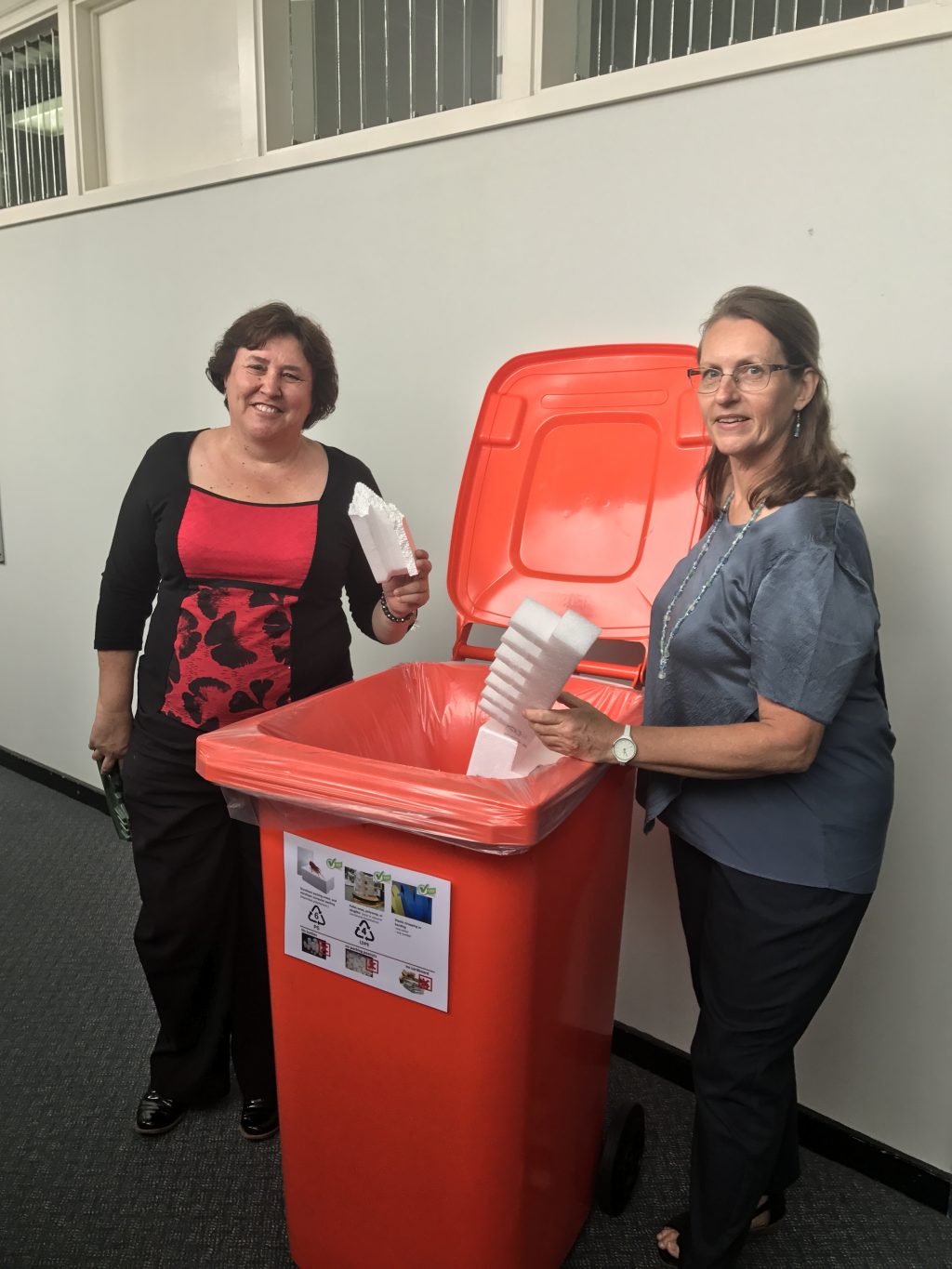 While in discussion with Cleanaway, TAFE NSW discovered they could also recycle their pallet wrap (LDPE polymer no 4) and plastic strapping. As they had regular pallet wrapped deliveries for the trade schools, this was an excellent addition to their sustainability plans.
They are currently planning to add more orange wheelie bins out around campus to collect these for recycling, and are now looking at the project as a pilot for other Metro campuses in TAFE NSW.
Contact us today to find out how we're making a sustainable future possible.