Highlights
You'd be surprised by how closely Cleanaway look at the contents of your bins. We use cameras, scales, audits and resource recovery officers to lift the lid on what's going in our customers' bins, and more importantly provide that information back to the customer to maximise recovery and improve service efficiency.
Why we love data
We all know that data is the key to increasing business efficiency and it's no different when it comes to waste management. Cleanaview, Cleanaway's online portal puts customers in control of their sustainability journey by giving them access to live waste stream data, the ability to make service requests and a range of reporting options.
The online dashboard presents live collection information so that operations and sustainability managers can understand the volume coming through their service streams, address issues as they happen and track trends over time.
Cleanaway work with our customers to develop waste management strategies and specific sustainability targets. The data provided by Cleanaview indicates how different sites, states and the overall business is tracking and how we can further support the stated objectives.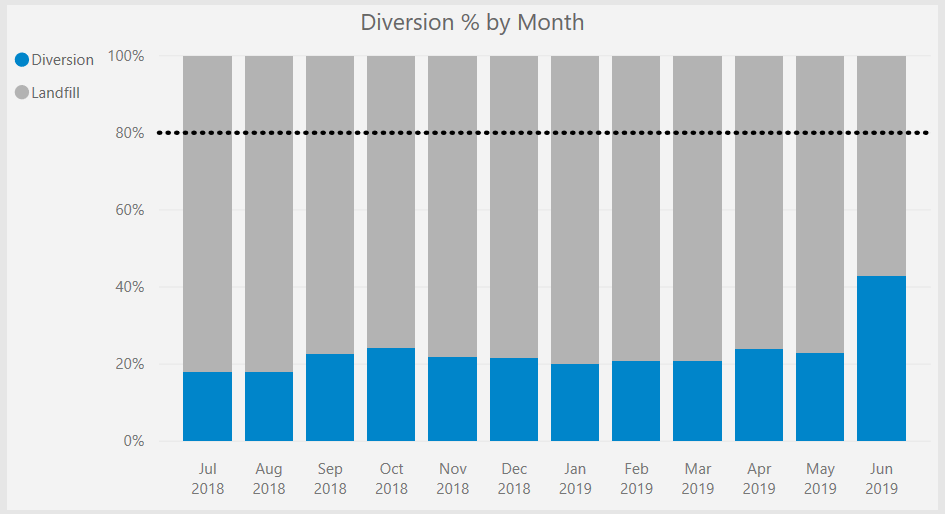 Knowledge is power
Armed with data from Cleanaview, organisations have a much clearer understanding of what processes and behaviours are driving waste stream volumes – and impacting their sustainability goals. Contamination continues to be one of the biggest issues impacting recycling and sustainability and Cleanaview's live data dashboard is critical to flagging contamination instances. Previously, managers may not have been aware of contamination issues until the monthly report was received but now, Cleanaway drivers can flag contamination through Cleanaview instantly. This allows operations or sustainability managers to react quickly, understand the cause of contamination and make changes to processes or re-educate work force for improvement.
By closely tracking the volume of waste being collected, customers can find opportunities to improve service schedules or introduce waste streams that encourage recovery. Some customers have found that moving to smaller general waste bins encourages recycling, as staff can't just dispose of everything in the big general bin. Other customers use collection data to inform strategy development – like diverting heavy, wet waste from the general bin with an organics service.
Everyone is CSO (Chief Sustainability Officer)
We know that for businesses to achieve their sustainability goals, there needs to be buy-in at every level. Management can sign off on a sustainability strategy but if team members using the service don't understand the approach, the numbers won't budge. Similarly, individuals can initiate recycling programs but if business leaders aren't on board then it's difficult to cause real change.
Cleanaway's provides a way to get everyone on the same page. Linked through Cleanaview, or available as standalone modules for the existing Learning Management System (LMS), Greenius is designed to engage teams on why sustainability is important, and modules are tailored to educate about the waste streams and contamination issues that impact that business specifically.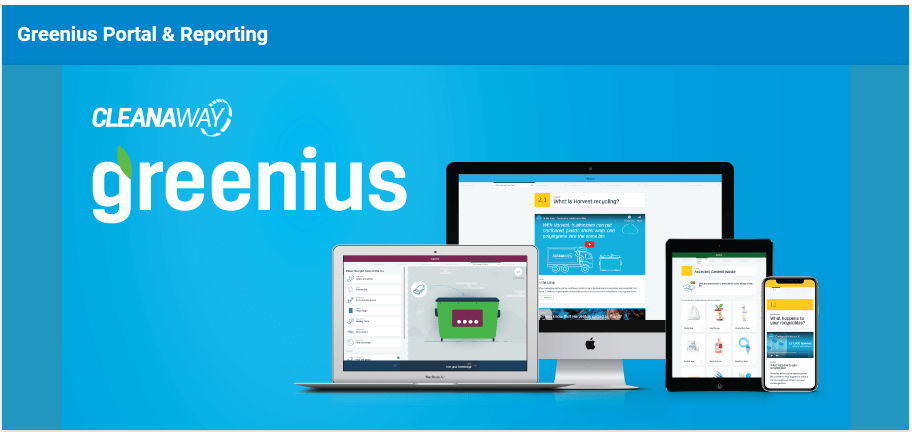 Contact us to learn more about what a sustainable future looks like for your business, industry or community.