Over 120 students at the Reservoir Primary School north of Melbourne had an exciting day at school when Cleanaway paid them a visit recently. Cleanaway driver, Carlos Duarte visited with his rear lift truck and Cleanaway Stakeholder and Community Engagement Manager Olga Ghiri hosted a waste education session.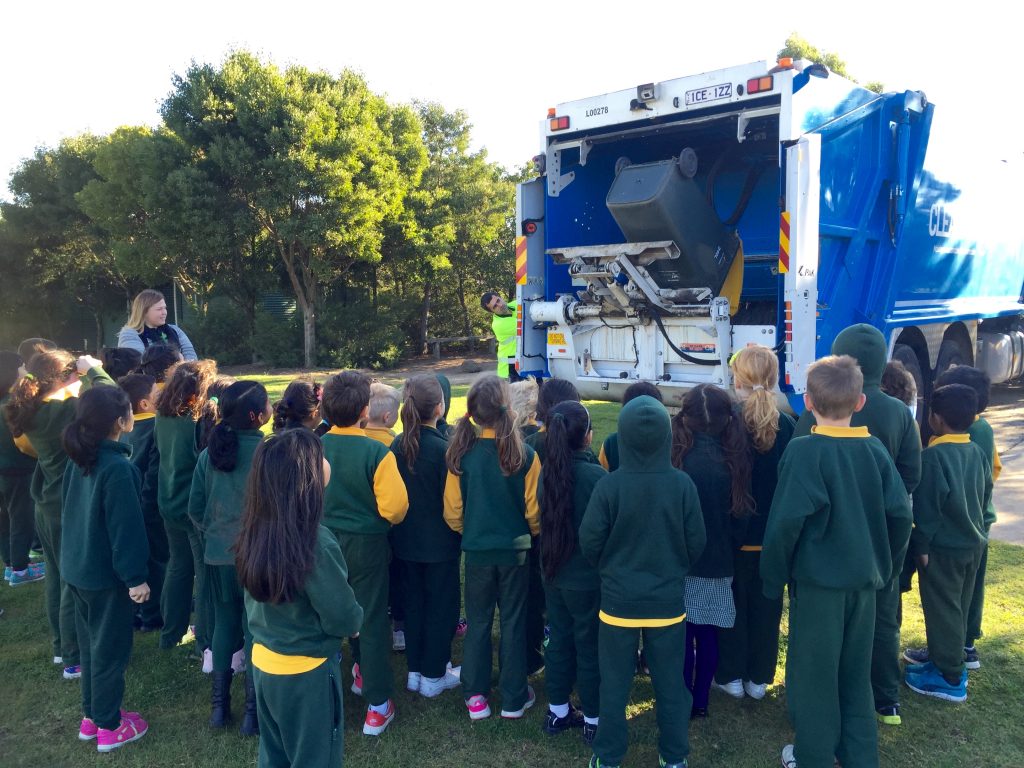 The students discussed the importance of recycling correctly, and sustainability at home and at school. They also had great fun seeing the truck in action, taking careful note of the rear lift mechanics.
At the end of the session, the popular Cleanaway mini-wheelie bins prompted an enthusiastic scramble – luckily there were enough for everyone.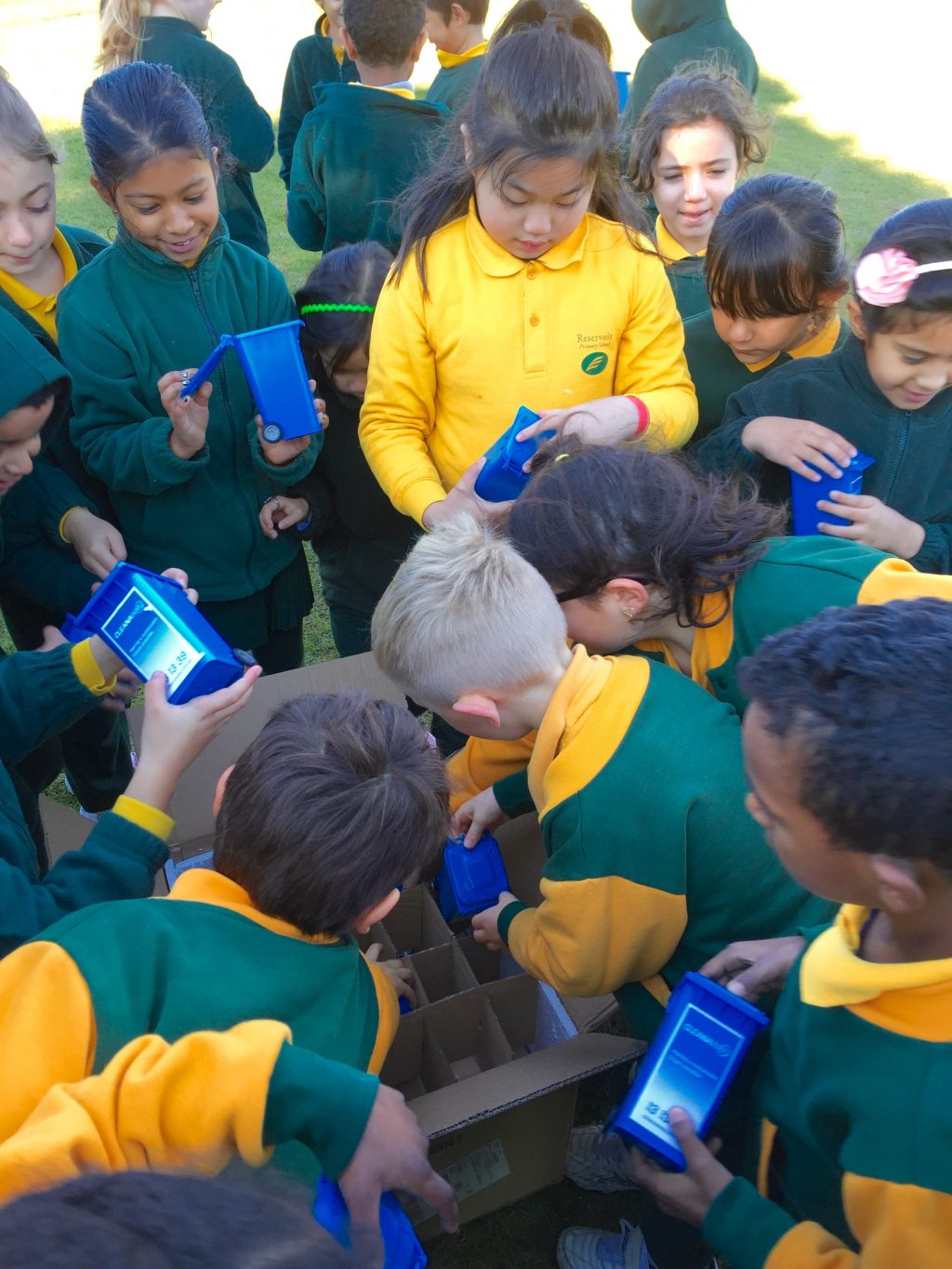 Want to learn how to make a sustainable future possible in your school or organisation? Contact us today.