Congratulations to Clean Up Australia for a successful 27th year engaging the community to clean up local areas and conserve our environment. During a week that included Business and Schools Clean Up Days, over 566,000 volunteers came together to clean up their local parks, waterways, beaches, sporting fields, bushland and roadways at over 6,200 locations across Australia in all weather conditions.
As Clean Up Australia's national partner, we were proud to be part of the 2017 Clean Up Day official site in Sydney. Ian Kiernan AO, Chairman and Founder of Clean Up Australia, said, "It's always an amazing sight to see so many Australians willing to their hands dirty for Clean Up Australia Day. It makes me proud to be an Australian."
Cleanaway NSW General Manager, David Clancy, joined Ian Kiernan, NSW Premier Gladys Berejiklian, and NSW Environment Minister Gabrielle Upton at the event. "It's great to be here today, supporting Clean Up Australia as their national partner." Said David.
"The work that Clean Up does is so important for Australian communities and closely aligns with Cleanaway's commitment to resource recovery and our mission to make a sustainable future possible." David said.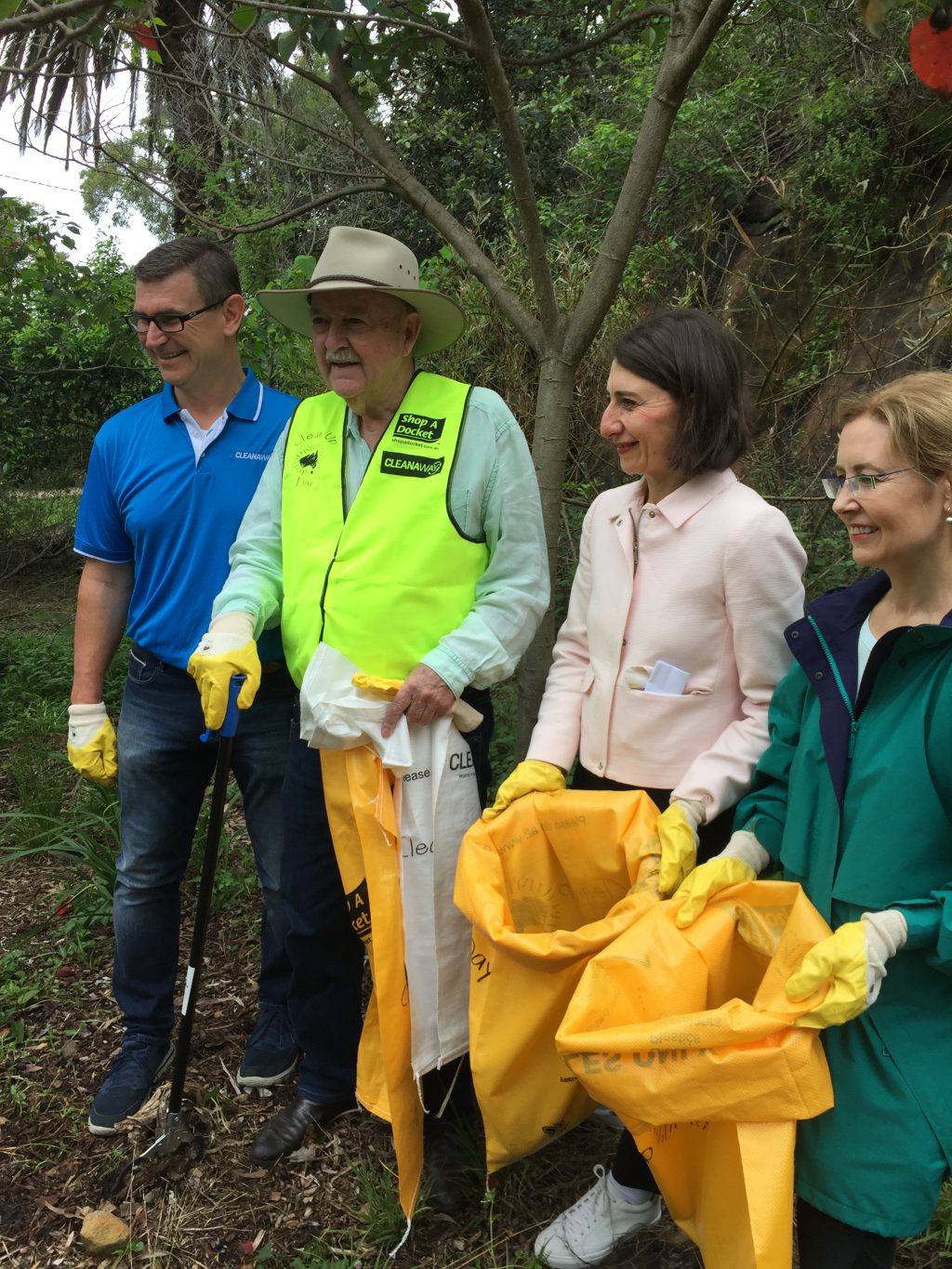 Results in progress predict volunteers will have removed around 14 thousand tonnes of rubbish over the last week – just the beginning of what is shaping up to be a tremendous effort in 2017. Around 80% of the rubbish removed each year would have been recyclable if it wasn't left to deteriorate in the environment. As Ian Kiernan explained, "This week of action is only the beginning. Protecting our environment is about so much more than just collecting the rubbish that people discard."
"The ever increasing presence of single-use packaging means we need to continue to challenge our governments to implement effective waste management and recycling programs to reduce the amount of wasted resource that ends up in our precious environment." Ian said.
David Clancy added, "At Cleanaway, providing communities with the services and knowledge to develop good recycling behaviours is a responsibility we take really seriously. Sometimes recycling can seem confusing, or like hard work, but it doesn't have to be once you get in the habit of it."
"So many of the items we collected here today, like aluminium cans and plastic bags, are 100% recyclable if disposed of correctly. We just need to remember to put things in the right bin, or take them away with us if the right bin isn't available." David said.
Since the event started 27 years ago Australians have donated more than 32 million volunteer hours, removing the equivalent of 344 thousand ute loads of rubbish from over 171,000 sites across the country.
Cleanaway and Clean Up Australia joined forces for a four year national partnership in 2016, and events were hosted by Cleanaway sites around Australia throughout February.
Download Cleanaway's free app for more information about recycling services in your area. Find out more here.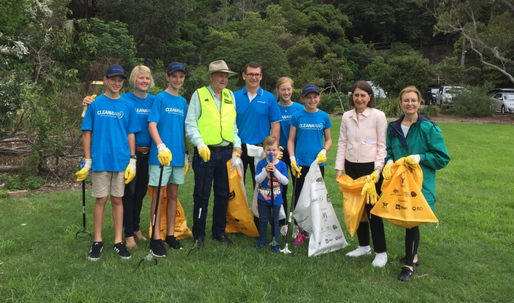 For any further media information about Clean Up Australia or an interview, please contact Tracey Wigg, Gaia Communications on 0419 141 266 Email: tawigg@bigpond.com
All Cleanaway media enquiries, please contact Melissa McColl, Communications and Engagement Manager on 1300 723 685
Cleanaway Waste Management Ltd is Australia's leading waste management company, operating a national network of unique collection, processing, treatment and landfill assets from over 200 locations across Australia. Our philosophy is that all waste is a resource and we aim to incorporate recover, recycle and reuse throughout our operations and those of our clients. Our mission is to make a sustainable future possible for all our stakeholders.