Westall Primary School students in Clayton South sowed the seeds of sustainability by planting 130 trees on their school grounds, as part of National Tree Day celebrations.
Proudly funded by Cleanaway as part of our partnership with the Melbourne United Basketball Club, and the Trees for Threes campaign. The campaign ran throughout the 2016-17 season, with Cleanaway donating a tree for every three pointer scored.
One hundred students took part in rejuvenating their school and improving their local environment, under the expert direction and guidance of team leaders from Conservation Volunteers Australia. The event was also be attended by Kingston Council's Mayor, Cr David Eden.
Westall Primary School was chosen from Cleanaway's sustainability funding program as the site of the tree planting. Students also had the chance to meet the star players from Melbourne United Basketball Club, who joined them in some planting.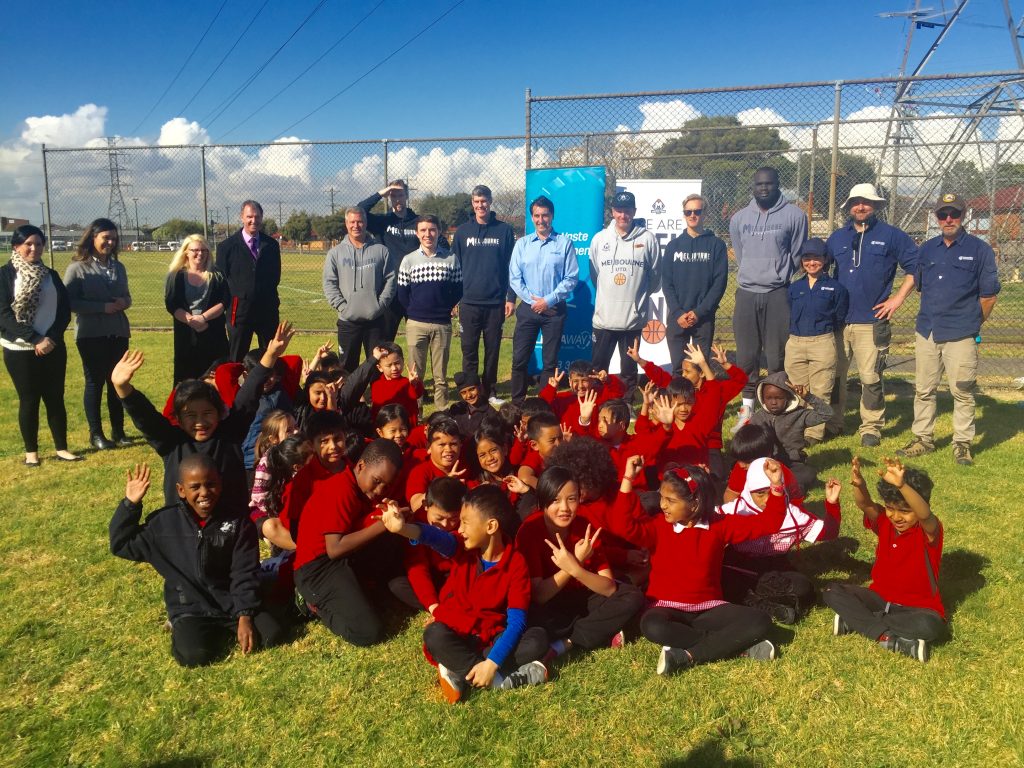 Westall Primary School Principal Richard Lloyd was enthusiastic about his students' participation, describing the program as "a perfect fit with their environmental studies."
"It's very encouraging so see our students so excited about sustainability and doing something that will really benefit the school community for many years to come," he said.
As part of our mission to make a sustainable future possible, Cleanaway is proud to partner with Melbourne United Basketball Club to raise awareness for recycling and sustainability within the community. Melbourne stars Kyle Adnam, Majok Majok and David Barlow were joined by coaches Mike Kelly, Simon Mitchell and Dean Vickerman who all got their hands dirty and got involved with the kids.
Kyle Adnam was excited to be doing something a little different with the kids that would also benefit the environment in years to come.
"It means a lot to be down here today, I know to me personally just doing anything in the community is always a good thing" Adnam said.
"We've been planting some trees today and it's a little bit more than just going to a school and playing basketball with the kids, it's actually doing something for the environment which is pretty cool".
It was fantastic to have Melbourne United, Conservation Volunteers Australia and Westall Primary School, working with us to promote the importance of protecting, and regenerating the environment where we live and work.