Cleanaway's Victorian Solids team was at Waste Expo Australia this week keeping their finger on the pulse and catching up with peers and stakeholders in the industry.
Resource recovery was a hot topic at the expo with many customers reaching out to Cleanaway about the latest recycling capability, including plastics, cardboard and FOGO (Food Organics, Garden Organics).
Melbourne's councils were keen to find out what Cleanaway is doing to extend value for local government and residents including education, marketing, processing and handling. With Cleanaview now operating in Noosa and The Hills, the team were able to discuss the increased visibility and control that the Cleanaview connected system offers councils.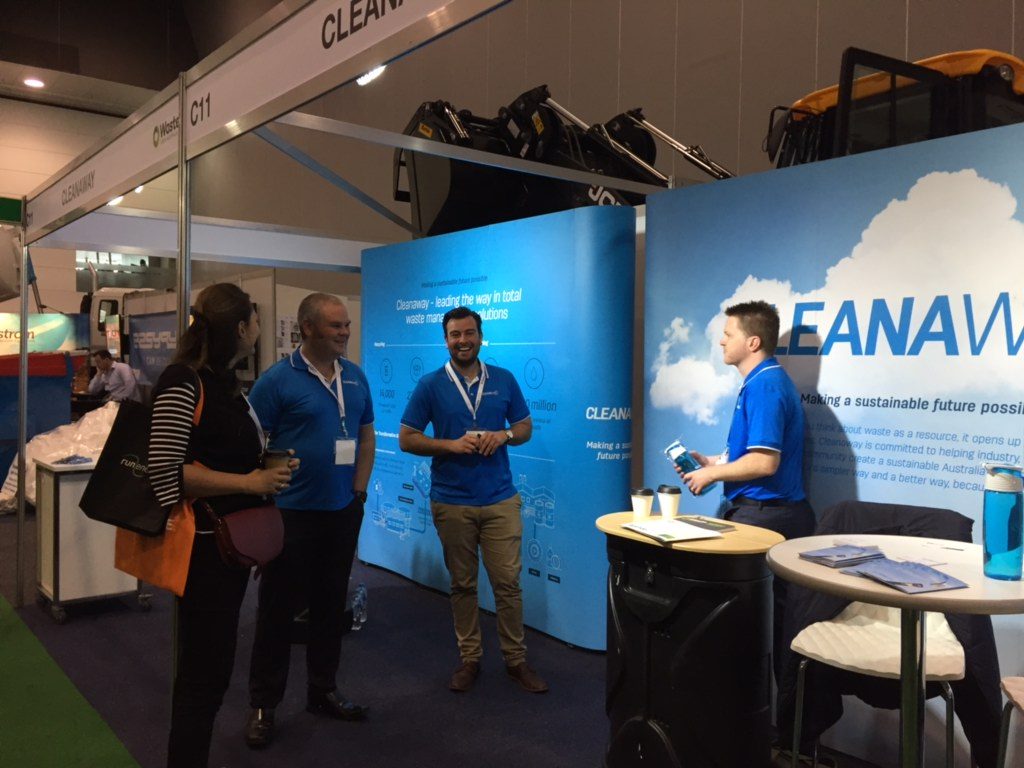 Mel Lizza, Business Development Manager for Victoria Solids and Post Collections, said the energy at the expo was fantastic. "It was great catching up with councils, suppliers and commercial customers to talk about how Cleanaway is working with the whole industry to stay ahead of demands – particularly around resource recovery."
"We're proud of the investments we're making to grow with communities and business, and deliver on Australia's recycling and waste management needs."