Children at Hill Street Children's Centre in Orange, NSW had an exciting and educational day with a visit from one of Cleanaway's trucks and the Education team.
The children have been interested in rubbish trucks and discovering what happens to their waste and recycling once it has been taken away, so the centre invited Cleanaway for a visit.
Robert Sippel, Territory Manager; Troy Swadling, Truck Operator; Andrew Boyce, Operations Supervisor; and Shane Tildesley, Branch Manager started the day with a classroom discussion about what happens to recyclables after being placed in recycling bins.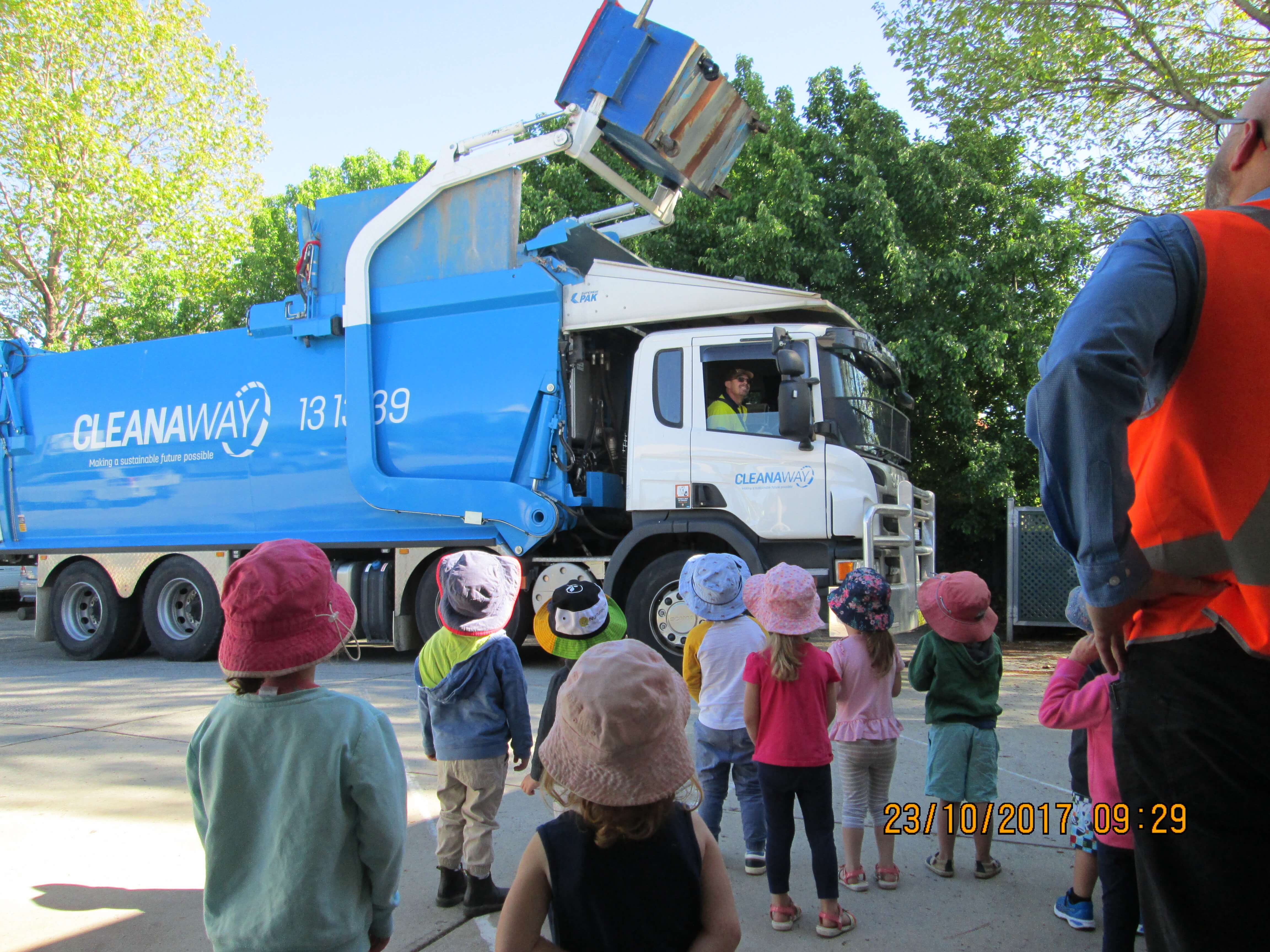 Next, the children and educators joined the Cleanaway team to see how the truck operates by emptying the centre's bin. The children also had the chance to get a closer look, taking turns sitting in the truck's cabin.
At the end of the visit, the children were very excited to each receive their own mini Cleanaway wheelie bin as a gift.
Cleanaway's visit to the childcare centre is part of our pre-school and primary school incursion programme, aimed at educating children of all ages about how waste is managed in their community. The programs are designed to encourage children to participate actively in their household and school waste and recycling efforts.
Contact us today to learn more about making a sustainable future possible in your school or organisation.