Cleanaway recently attended Capricorn's Gala Dinner and Trade Show where we had the opportunity to connect with up to 1,500 business owners within the SME automotive industry. As a preferred service provider for Capricorn, Cleanaway supports over 220 West Australian businesses by providing the widest range of workshop waste services and enabling Capricorn's easy payment terms for its members. We do this by integrating our service charges into a single, easy-to-manage bill.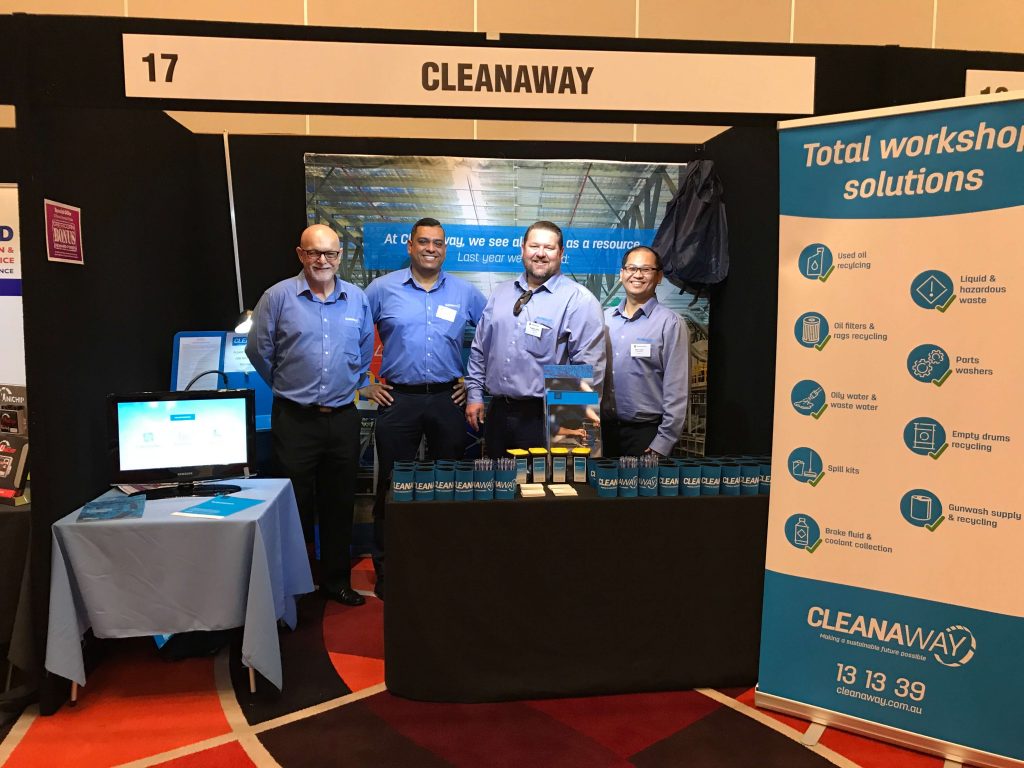 From left to right: Greg Maguire, Simon Stevenson, Vaughan Smith, Ken Luong
Cleanaway helps automotive businesses achieve their sustainability goals by:
creating a workshop that minimizes the impact on the environment
managing Environmental Protection obligations by collecting used filters and rags
providing correctly-labelled waste receptacles
ensuring a cleaner, safer and more efficient workshop with our range of parts washers (sinks and turbo-washers), receptacles, spill kits, rags, absorbents and cleaners
collecting brake fluid, glycol/coolant, waste water, empty drums and parts cleaning solvents
From our conversations at the trade show, we learnt that while businesses are interested in the recycling of waste oils, many were concerned with the costs involved. This focus on pricing is understandable as every dollar counts for a small business. One of the benefits of being serviced by Cleanaway is that our wide network enables us to provide the best value-for-money while ensuring sustainable service offerings.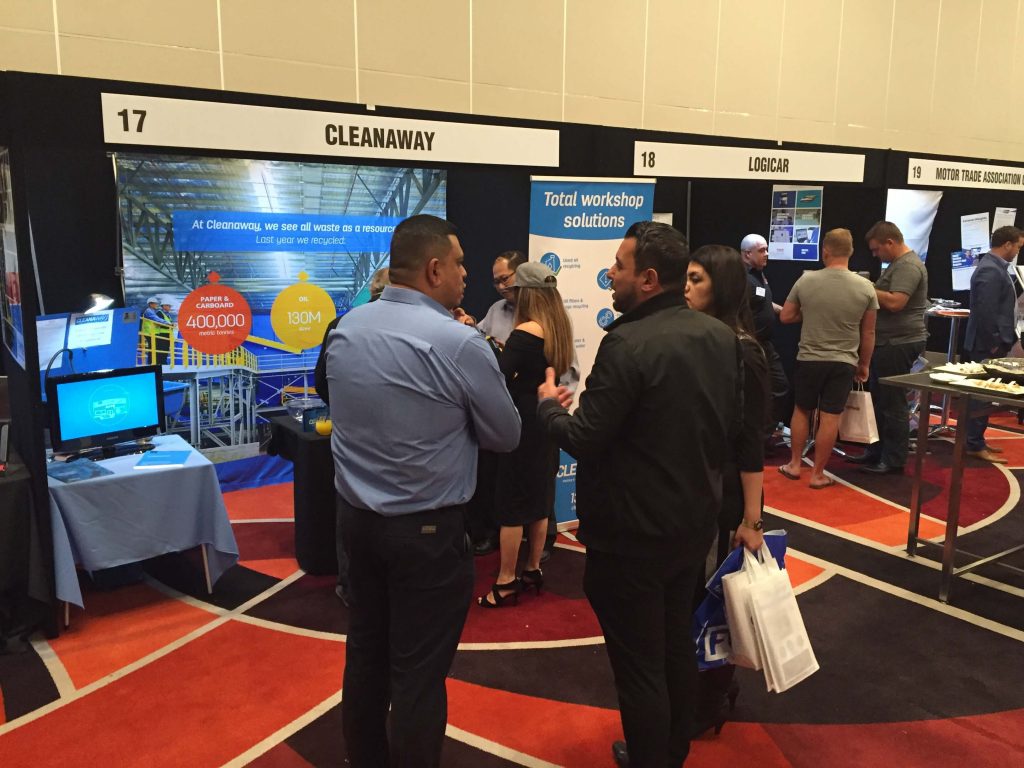 Simon Stevenson (RM- Liquids WA) engaging with attendees in front of our stand
As the largest waste oil collector in the country, Cleanaway makes it easy for businesses to dispose waste and used oil responsibly. Whether you require a specific solution, or an assessment of your waste oil disposal needs, Cleanaway has the team and expertise to add value to your business.
Contact us now to arrange a free, no-obligation waste oil and workshop waste management assessment.