Cleanaway hosted a waste management education session recently for pre-schoolers in Auburn, Melbourne's inner east, to talk about recycling and sustainability, complemented with a fun and interactive truck experience.
The request to visit the early learning centre came through Cleanaway driver Michael O'Kearney, who was approached by a local resident during his routine run. Michael was asked if he could visit the local crèche, as he has many young fans who often wave at him on his route.
The education session began in the classroom with a quiz on recycling and ways to reduce waste and our footprint at home and at the crèche. It ended on a high note with a fun and interactive truck session that included a demonstration of the side-lift arm in operation and a peek inside the cabin.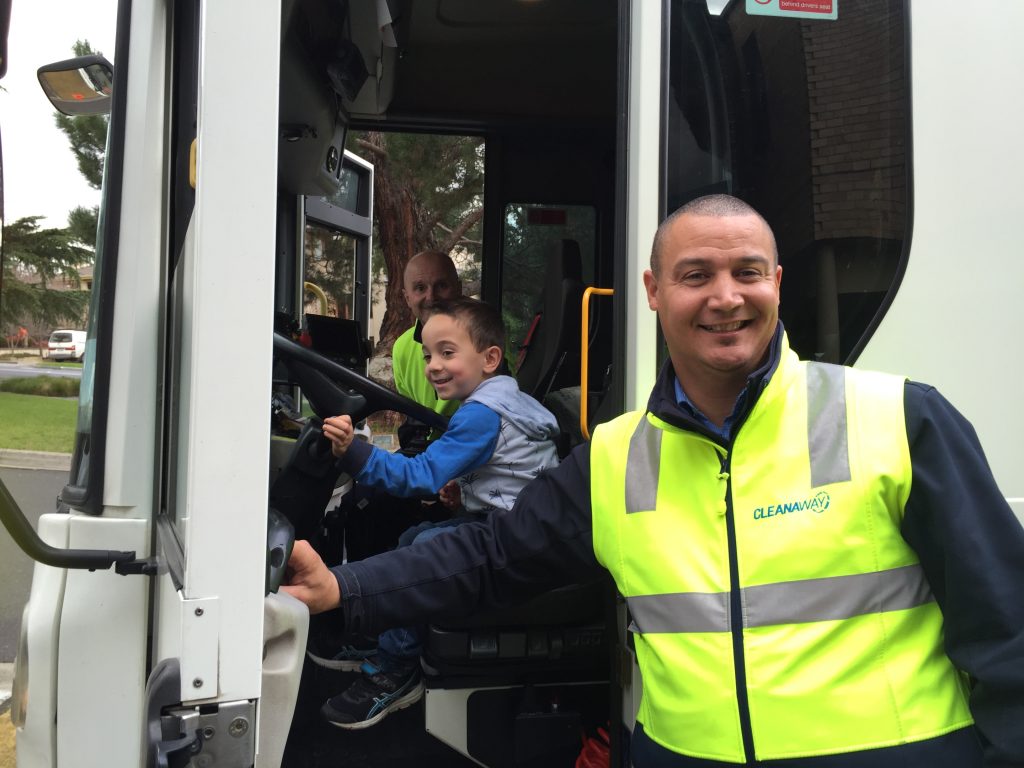 The truck and friendly drivers were the stars of the show, and the children could not get enough of sitting inside the cabin to toot the horn.
Cleanaway's visit to the early learning centre is part of a state-wide incursion program aimed at educating children of all ages about how waste is managed in their community. In particular, that introducing children to sustainability concepts from a young age can leave positive impacts on their immediate neighbourhoods.
Special thanks goes out to Cleanaway Stakeholder and Community Engagement Manager Olga Ghiri who hosted the session, and participants Cleanaway Branch Manager Tullamarine Danny Law, Cleanaway Supervisor Brad Hollow and of course, Cleanaway Driver Michael O'Kearney.
Contact us today to find out how we're making a sustainable future possible.