Cleanaway is proud to be the national partner of Clean Up Australia Day, one of Australia's best known community organisations, focused on mobilising the community to clean up and conserve our environment.
We've kicked off our 2017 support with two events at our head office in Melbourne, as well as a social media campaign to explain where the waste goes.
For our first Clean Up event a group of Cleanaway colleagues went to Brooklyn to clean up the bicycle path near our transfer station. The team filled 12 bags with waste and recycling, and as well as sorting large pieces of polystyrene and cardboard for the transfer station. We're looking forward to seeing more Cleanaway Clean Up events from around Australia throughout February and March.
In the afternoon everyone at Cleanaway HQ took on our Business Clean Up Day. As a group we uncovered paper recycling, e-waste and other recyclables, as well as giving the office a general tidy. Business Clean Up is a great initiative for businesses looking to introduce new sustainability initiatives such as improved recycling, electronic versus paper based communication and replacing energy guzzling equipment with power saving alternatives.
Of our partnership with Clean Up Australia, our CEO, Vik Bansal said, "For many years, Cleanaway teams across the country have supported Clean Up activities in their local communities, and we are excited to formally join forces with Clean Up Australia as a major national partner."
"Whilst our businesses are quite different, our missions are strongly aligned – we are both working toward a more sustainable future." Vik said.
On announcing the partnership Clean Up Australia Founder and Chairman, Mr Ian Kiernan AO said, "Our new major partner is a company with a strong focus on resource recovery, in all its forms, to create a more sustainable future, and we look forward to working closely with them."
"Clean Up Australia is not just focussed on our major 'Clean Up' activities across the year – but on changing behaviour and doing things differently in the future. We are very excited to partner with Cleanaway, working alongside their teams to continue doing what we do, with new opportunities to grow and expand our activities." added Mr Kiernan.
Over the last 26 years, volunteers have donated more than 31 million hours caring for the environment through Clean Up activities, removing the equivalent of more than 331 thousand ute loads of rubbish from nearly 166 thousand locations around Australia, demonstrating that Australians are willing to roll up their sleeves and act to help care for the environment.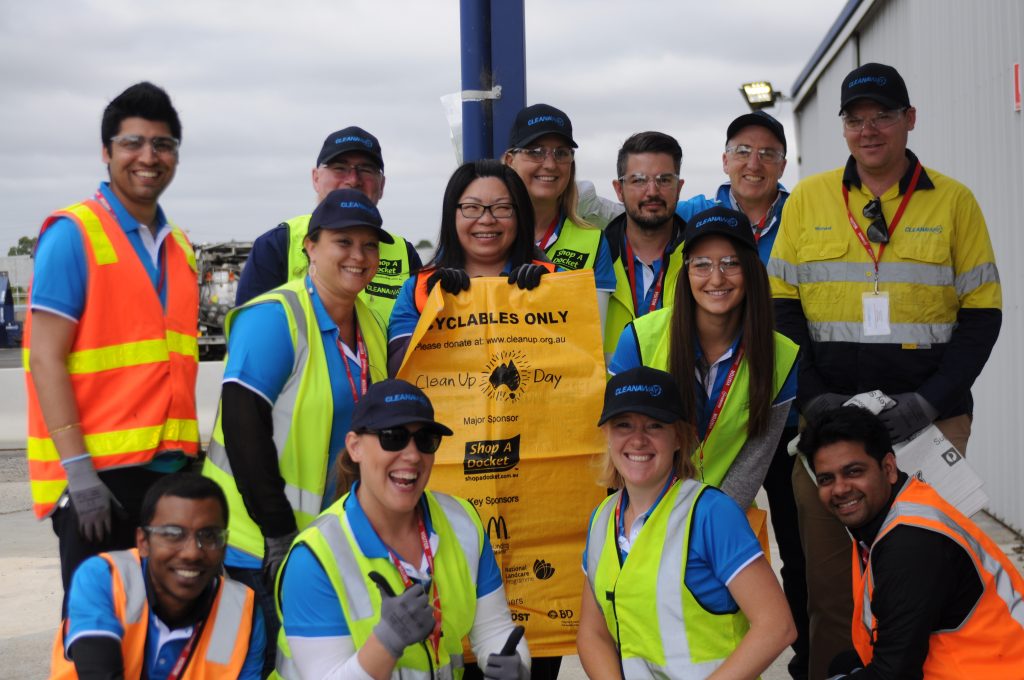 Contact us today to find out how we're making a sustainable future possible.